Thousands of Pro/ENGINEER customers have already made the move to PTC Creo. They are taking advantage of the big increases in productivity as well as the many new enhancements and capabilities. Find out how your company can benefit from upgrading - and why it's never been easier to make the move.
Delivering Value
Support is more than just keeping you up and running. It's about optimizing performance and productivity, helping you control costs and risk. This is support engineered to accelerate and sustain your advantage.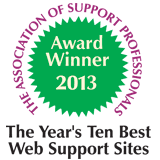 Support services keep your application users productive, improve your Admins efficiency and help IT departments optimize resources. By leveraging the latest product updates, proactive support planning and issue resolutions, you'll be sure to receive the value you expect from your software and support investments.
Below is a quick comparison of the PTC Support packages. You can view details about each package using the links or tabs above.
Contact your Support sales representative to help you determine which package is right for you.
Corporate Training
Accelerate Individual & Team Performance
Effective implementation of the software can not only add Value to your Investments made in engineering division but also generate constant business with high output.
4 GOLDEN REASONS to choose our Corporate Training Program on Creo
More than 14 years of Experience on PTC products with more than 165 customers who have partnered with us including HCL, LG, JCB and many others.

In-depth knowledge of software with right Design Techniques helping your Engineers to create flawless Design.

Effective 24X7 working environment, which can help you train your Engineers with your convenient time.

Special Modelcam Creo Design Handbook for easy reference even after the training is completed.
Included when you buy support
Web Capabilities inside Creo

Library of Parts

Installtion at your site

Modelcam Expert will train your Engineers

Software Support (Technology)

Integrated Access (Learning Connector)
Supportable Solutions (System Config, Monitoring)
Software Enhancements & Maintenance Releases
Security Updates

eSupport (Tools)

Personalized Web Portal
24 x 7 Knowledgebase access
Interactive Productivity sessions
Social Support

Assisted Support (Team)

24 x 5 live access
500 ISO Certified Support Engineers
Upgrade & Migration Specialists
SFDC & KCS
Toll Free - 1 800 233-4599