Some of the biggest costs for manufacturers, including assembly line waste, equipment maintenance, and training programs for new workers, come from operations that require human involvement. These costs are an inevitable part of doing business, but industrial companies must minimize spend or risk impacting business profitability.
Industrial augmented reality (AR), which lets factory workers access digital instructions while simultaneously interacting with physical items, can help manufacturers overcome these issues by bringing the physical and digital worlds together. Here are three ways that manufacturers can use AR to lower the cost of operations.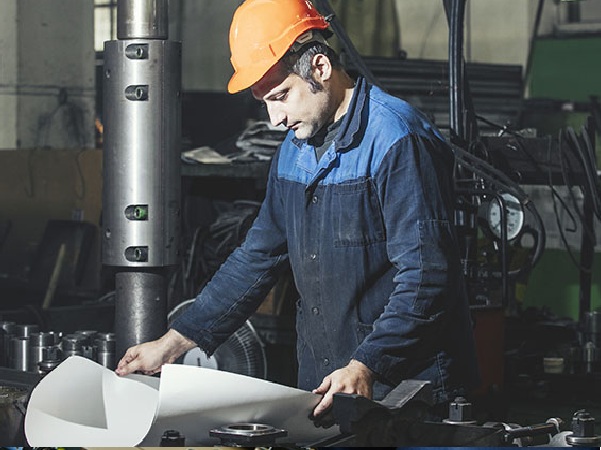 ---
Reduce cost of training due to high technician turnover
Unfortunately for manufacturers, the reality is that many veteran workers are approaching their retirement age, meaning that new hires are increasingly needed as the current workforce is replaced. Costs associated with training new workers, such as travel, printed training documentation, and on-hand expertise, can be quite high when scaled globally.
Manufacturing companies can reduce training costs by leveraging AR to educate workers on their products and the procedures required to fix and maintain them. By sourcing digital information, AR experiences are less expensive to produce than printed manuals, as well as being more eco-friendly. Trainees can also access AR experiences from anywhere, minimizing the need for them to travel to a staged manufacturing environment. While new technicians still require intensive training, businesses that leverage AR don't carry the same cost burden during their onboarding period.
Minimize assembly errors, defects, rework, and scrap
Product assembly errors drive costs up through defective products or scrapped materials. Rework creates production schedule delays, and costs businesses more without yielding increased output. Furthermore, poor product quality as a result of assembly mistakes can cause lasting damage to brand reputation.
AR based assembly instructions can improve the accuracy, efficiency, and productivity of workers. Hands-free AR and mixed reality (MR) devices like the Microsoft HoloLens allow product assemblers to work confidently while minimizing errors and waste. At a global scale, this adds up to significant savings over time and a more profitable operation.
Optimize equipment maintenance and repairs
Equipment downtime is often measured in hours, and in millions of dollars of lost profits. It's therefore critical to maintain equipment performance and avoid prolonged downtime, but quick fixes aren't always achievable due to unfamiliar parts configurations or the availability of qualified technicians.
Today's manufacturers can use AR to accelerate equipment maintenance and repairs. AR experiences that include step-by-step instructions or expert guidance make it easier to avoid costly mistakes and increase equipment uptime. This means less disruption to production schedules and fewer factory-based costs.
Learn more
This blog is part of a series on how service organizations can benefit from industrial AR. Read the previous blog to discover how AR can improve knowledge transfer, and check out this complementary infographic to learn how AR makes service teams more productive, effective, and skilled.